I am the digital director at Science News magazine, where I've been an editor since 2011. I oversee editorial website operations, and am a project manager for digital endeavors.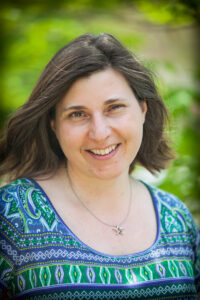 I started my career in science journalism as deputy editor, and later editor, of the (now defunct) news section of the Journal of the National Cancer Institute. For four years I lived in Cambridge, England, where I was the north Europe editor for Science's online career magazine, Science Careers, and for a vertical devoted to careers in translational research.
I live in Washington, D.C., with my husband, also a science journalist, and a calico cat named Stella. Outside of work, I can usually be found riding my bike long distances in flat places to or from craft breweries; cooking and/or eating with my cooking club, which has been going strong for more than a decade; or quilting or planning a quilt, with a particular bias toward science-themed quilts.
The Open Notebook has a Day In The Life article about me, but I recommend literally every article other than this one from this excellent resource.